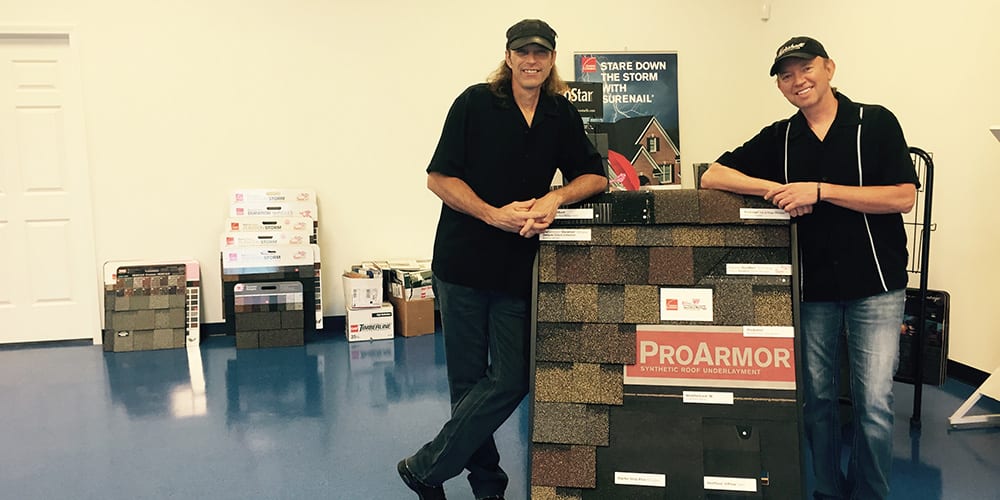 Roof Maintenance Program – Springfield MO
BG Roofing is now offering an annual roof maintenance program. We aim to keep your roof functioning as it should and to address any problems we observe. 
Our roofing maintenance service for Springfield MO includes:
We will clean and remove all debris from your house's gutters and dispose of leaves, sticks, etc. it is important to keep the gutters free from obstructions so they function as they were designed to. If gutters are full of leaves water can back up and cause damage to the decking under the shingles. This can be a costly repair if not addressed and rot the facia board behind the gutter.
Roof inspection
We will inspect the entire roof for any potential problems. Sometimes roofs can be leaking and not show damage inside the house until it's a major issue.
High nails
A common problem we come across doing repairs and tear offs are high nails ( nails that stick up causing leaks over time, generally caused by hitting cracks between the decking boards during installation). Part of the roof inspection will include addressing the high nails, removing them and sealing the hole and shingle down with high quality roof caulk. 2 tubes are included with the maintenance program, over a $20 value.
Shingles
Includes a thorough inspection of the shingles. We will be looking for any cracks,loss of granules, or poor installation issues. Generally these can be repaired without replacing shingles. If shingles do need to be replaced this will be considered a repair and a written estimate will be given and no work will be done until we get the ok from the homeowner. However, this is not normally needed unless the roof has wind or hail damage, both are covered by insurance and we'll work with your adjuster for you if it's needed.
Pipe collars
Quite a few of our roofing repair calls are due to the pipe flashing collars cracking, or splitting, sometimes on roofs only 5 to 10 years old. We'll seal around all the pipe collars whether cracked or not giving you extra protection against this causing leaks.
Chimney and skylight flashing
This service also includes a thorough inspection of the flashing on chimneys and skylights and will address minor problems if we observe them. These are also common areas where roof leaks occur.
Honest opinion
We'll give you an honest opinion on the condition of your roof, and won't recommend replacing it unless it really needs to be done.
Architectural shingles can last 20 to 30 years in the Midwest, but due to extreme weather conditions sometimes don't. We'll also give you an idea of how many years you can expect your roof to last before replacement is necessary.
No contract that will lock you into this service. We will invoice you after the above services are provided. We will then contact you the following year to see if you'd like your gutters cleaned and the maintenance provided again.
Cost of maintenance offer