Roofing Company Springfield, MO
Quality Roofing for
Residential Properties
Stress-free roofing placement, roofing
repairs, and roofing maintenance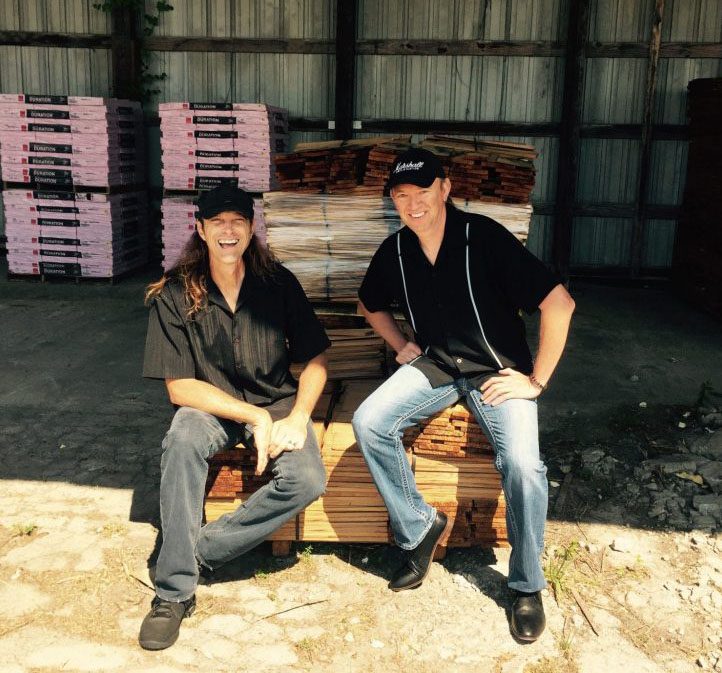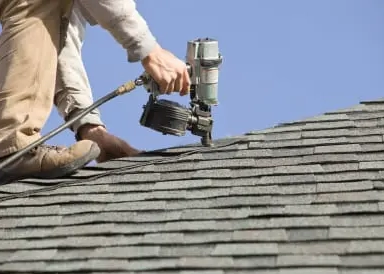 Roofing made easy - reliable Springfield, MO roofing contractors
There's nothing worse than a leaky or worn-out roof. Not only does it reduce the curb appeal of your home, but it can also be a hazard for you and your belongings – especially when the rain hits. 
To ensure your roof always keeps your home's contents safe, we recommend getting any damage repaired as soon as possible and keeping your roof maintained.
The team at BG Roofing has over 30 years of experience helping homeowners just like you ensure their roof is in top condition all year round. 
We're a team of professional Springfield roofing contractors that offer high-quality roofing repair, maintenance, and installation services to homeowners in the Springfield, MO area. 
If you want to enhance your home's roof, then get in touch for a free roof inspection today. 
Expert residential roofing services in Springfield, MO
Whether you need help repairing damage on your roof or you're interested in giving your home a whole new look – our team can help. 
We specialize in roof replacement, roof maintenance, and roof repairs, and by working with us, you'll be able to ensure your roof is always in perfect condition.
If your roof is old or you're not enjoying the look of it anymore. then now is the time to get it replaced by a professional. Our team offers competitive pricing on new residential roof installation in Springfield, MO.
Whether you're remodeling or looking for an upgrade, our team is here to install your new roof.
Your roof will need repairs now and then, thanks to the weather and occasional storm. From repairing leaks to re-flashing and counter-flashing chimneys, our team is here to ensure your roof is in top condition.
So, if your roof is in a bit of trouble, then don't delay when it comes to getting it repaired by a professional roofer.
Like every other part of your home, your roof needs regular maintenance to keep you and your belongings safe from the elements!
Our team of expert roofers will inspect your roof for you and address any problem areas, such as leaky pipes, damaged chimneys, and broken skylights.
Unsure if your home's roof needs to be repaired or not? we offer free roof inspections in Springfield, MO, to ensure everybody has a roof they can rely on.
Our professional roofing contractors will visit your home and inspect your roof before giving you an honest opinion on whether or not you need your roof repaired or even replaced!
Helping families replace and repair their roofs for over 30 years
BG Roofing is your local, family-run, residential roofing company that is dedicated to providing customers with stress-free roof replacement, roof repairs, and roof maintenance services.
The quality of our work and materials is guaranteed, and we're a fully licensed, professional roofing business.
Offering excellent value and workmanship, we cover Springfield and all surrounding areas, including Nixa, Ozark, Republic, Willard, Rogersville, Marshfield, and Branson, MO. 
Let us know how we can help!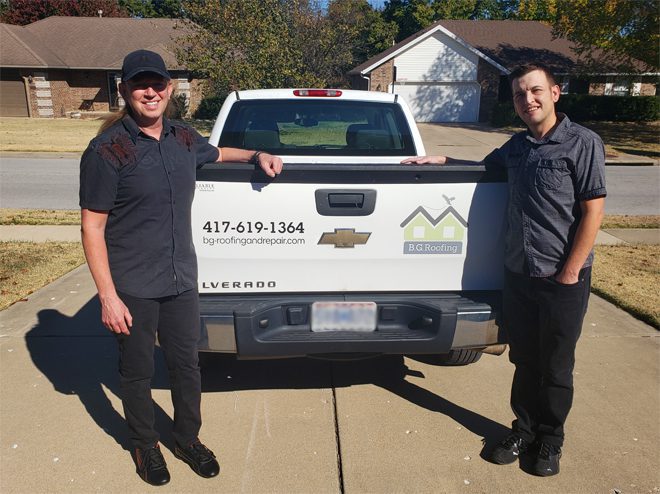 Experienced roofers in Springfield, MO - providing you with quality roofing services
BG Roofing has years of experience working with all kinds of roofs and
repairing all kinds of damage. 
Asphalt Shingles
Asphalt shingles are a common roofing material, and we can install architectural shingles, three-tab shingles, as well as luxury and premium shingles.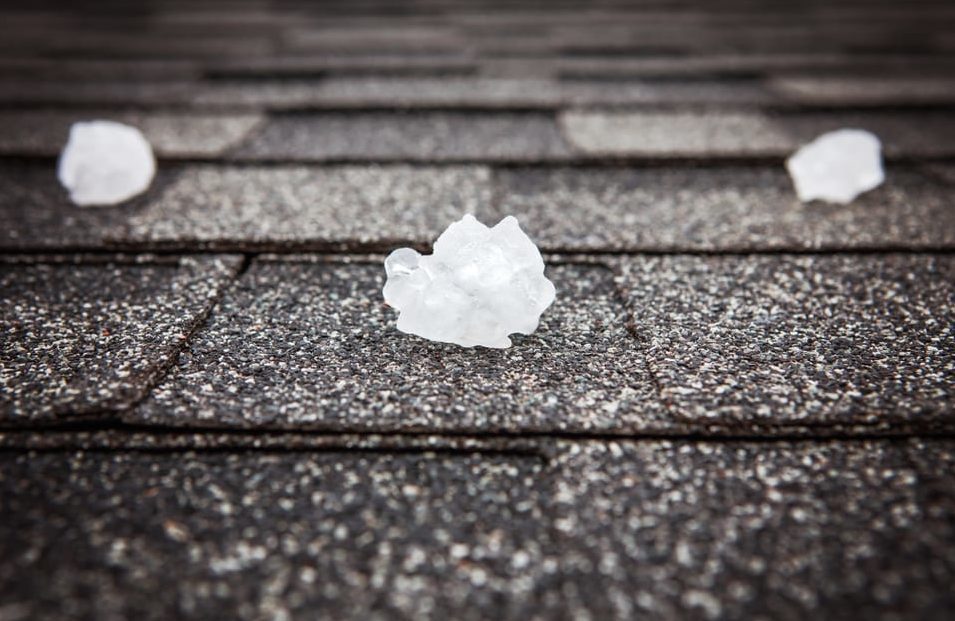 Storm Damage
No matter what the damage is, our fantastic team will work with you and your insurance company to ensure storm damage is claimed correctly and repaired.
Wood Shake Roofs
Looking for a wood shake roof? Our team can easily repair, replace and install cedar shake roofs as well as wood shingles so your roof can look beautiful again.
What our customers say...
Bryan and Gene did a great job making sure they got the job done right and time efficient. Even though we had a few issues with insurance, they were very patient with me. The quality was top notch! The communication was great. Would definitely recommend to anybody needing any repairs or replacement!
They were great. They tore off and put on a new roof. They were very neat while working, cleaning as they go. They completed it quickly as well. Not one leak or trash on the roof or any problems at all. Highly recommend.
Not only am I very pleased with my new roof, I was blown away at just how considerate and professional these guys are! They do really nice work, clean up was spotless, and were always quick to respond to my questions. Great work, local, and very fairly priced. I would highly recommend them!
Frequently asked questions
roofing services springfield mo.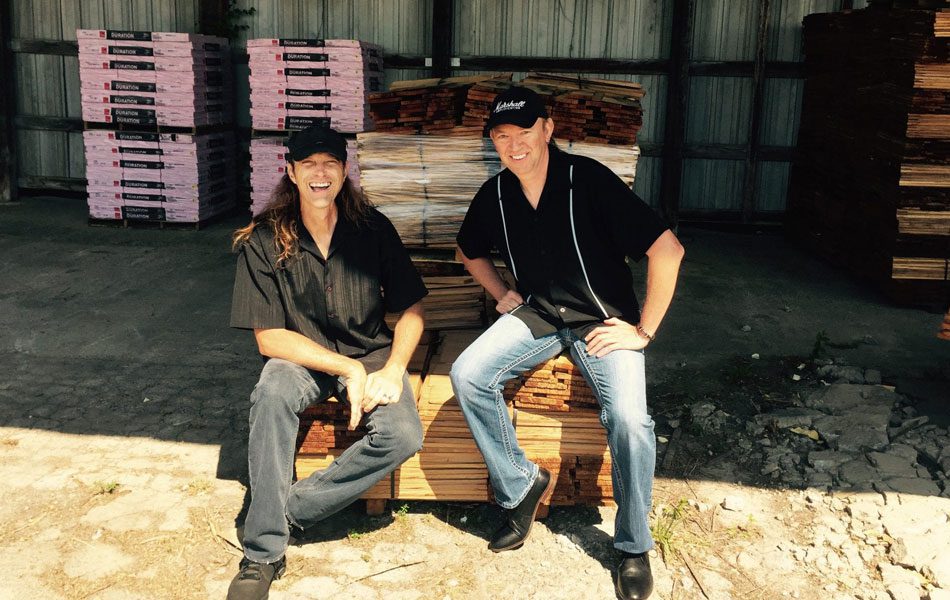 Your Local Springfield MO Roofing Company
BG Roofing has many years of residential roofing experience in all styles of shingles. We are professional, courteous and friendly with high quality workmanship and competitive pricing. All roofing jobs are undertaken by ourselves and is not sub contracted out. Currently our sons Jesse and Jordan are also working with us to provide a team of four roofers. Both our work and materials are guaranteed and we are fully licensed. Most of our work is based on recommendations and call backs on our work are rare. 
Offering excellent value and workmanship we cover Springfield and all surrounding areas including Nixa, Ozark, Republic, Willard, Rogersville, Marshfield and Branson MO. Let us know how we can help ? 
Gene Puckett & Bryan Lawson
Premium roofing services on your doorstep
Get your roof repaired, maintained, or replaced by a reliable team of Springfield, MO roofer's today.